WE ARE COMPLETE AGAIN!
Icons of Brutality is finally complete! We are informing you about some newsfacts concerning Icons of Brutality. After the departure of Bert and Richard, the band had to find a manner to renew itself. With so many changes in a short period, you should expect this to be difficult for Icons of Brutality. But magic exist... within 3 months after this big loss we proudly present you the arrival of 2 new bandmembers: Jeffrey Zwart (ex-Procreation) on guitar. Martin Bruinewoud allround Basstard. Both men are dedicated as hell... having the skills and are willing to play OSDM in the most brutal Icons-way!! It obviously will take the band some time to rehearse, but soon the Dutch deathmetalmachine called Icons of Brutality will again be ready to hit the stages and share their crust'n grindflavoured deathmetal with you! Cheers and see you in hell!

BERT & RICHARD LEAVING I.O.B.!!!
Maybe you have noticed that Icons of Brutality stayed in absolute silence after playing shows in October and November last year. Sadly enough it wasn't because the band was in a state of hibernation or on a holiday-trip to a tropical island, enjoying waving palm trees and shots of tequila. At the end of 2021 both Richard (bass) and Bert (guitar) stopped playing in Icons of Brutality. Fortunately this didn't happen because of a fight, silly behavior or something. After more than 11 years of pure OSDM-dedication, blasphemy and playing their instruments in a most hellish way, they both decided to step back and put their energy in other things outside the band. Therefore we like to wish both men all the best in the future. As a reaction on this awful news, the remaining members took some time off to reflect this situation and discussed the further steps they had to take. After this short break it was obvious that Icons of Brutality will continue. As a matter a fact... we already are writing new songs, from which 2 of them are nearly finished. See you soon...
FIRST VIDEOCLIP IS A FACT!!
We are very proud and honoured to show your our first video from our new album "Doctrines Of Deceit". Check it out below and enjoy!
Due to the Covid-19 virus, all shows for 2020 are cancelled!!! But first show for 2021 is confirmed! Stay safe and we hope to see you soon again! Cheers!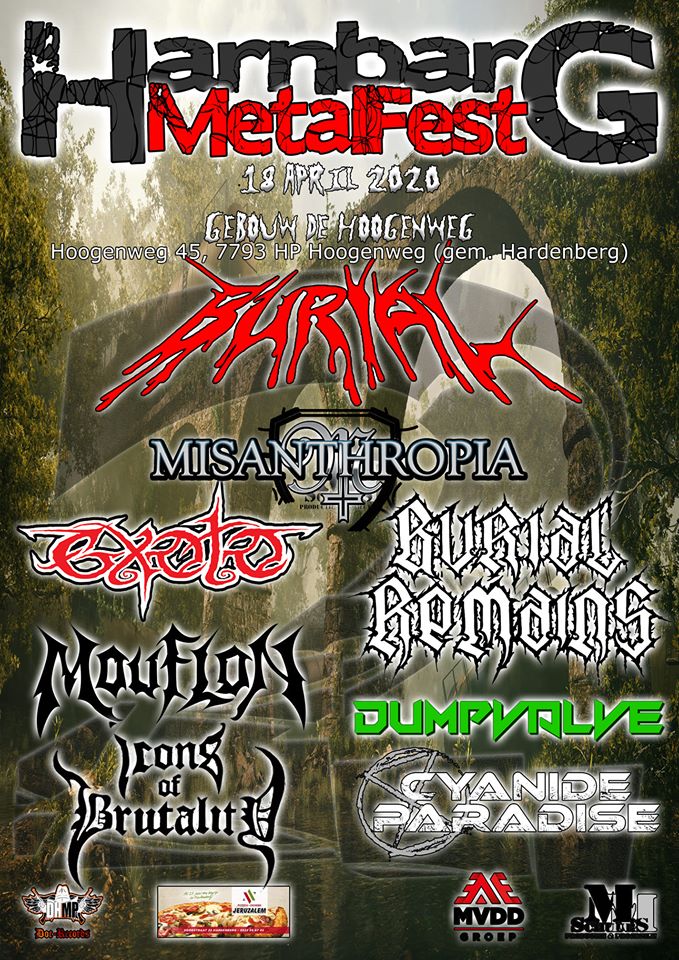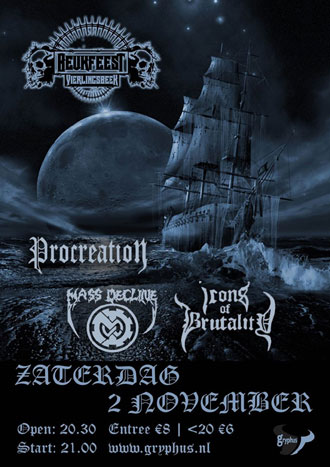 We are on the Doc Agency now, so contact them to get your venue destroyed!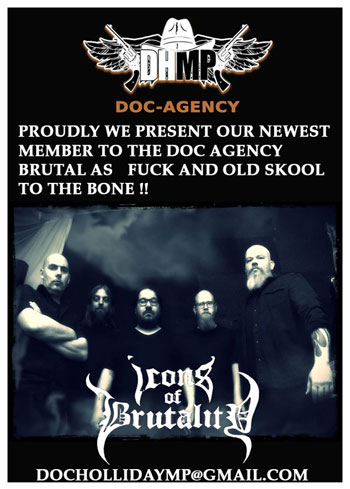 Check us out on Spotify, iTunes and more!