New shows
Death Over Drachten was a succes and we had a lot of fun over there with the other bands. Meanwhile shows are confirmed for the 26th in Assen (NL) and the 10th of May at the Emmen Metalfestival in Emmen (NL)This year is the 5th birthday of Icons Of Brutality and because of that we will perform at cafe De Lijst in Hoogeveen (NL), the 3rd of October. Massive Assault will join us at this special evening. Hell yeah!!! .
Jeunis leaves IOB
After half a decade of crushing deathmetal-insanity, Jeunis is not a part of Icons of Brutality anymore. A couple of weeks ago he choose to leave the band in order to focus himself on other things. We wish him all the best in the future. Despite this throwback it was never a question if the band will quit as well. Icons of Brutality ofcourse shall continue to spread their version of OSDM till the end of time. Next stop during their metal-crusade will be at the Iduna-venue (Drachten - NL) on the 30th of March when the "Death over Drachten"-festival takes place. Ofcourse we hope to see you there...Hell yeah!!!.
New recordings at Dirty Bird
In january we recorded 5 new songs at Dirty Bird Studio. One song will be chosen to appear on a sampler of Wolfsbane Records. We are busy with mixing and stuff, but here's a little preview of what we recorded last month.


Icons of Brutality - Studio Preview 1

Icons of Brutality - Studio Preview 2

New shirts finally arrived
Our new shirts finally arrived. You can order these heavy weight T-shirt
with the awesome Deathmonk design, painted by Artwars Media Design at our bandcamp.
And we also have some girlies, these are limited edition, so better be quick or be dead.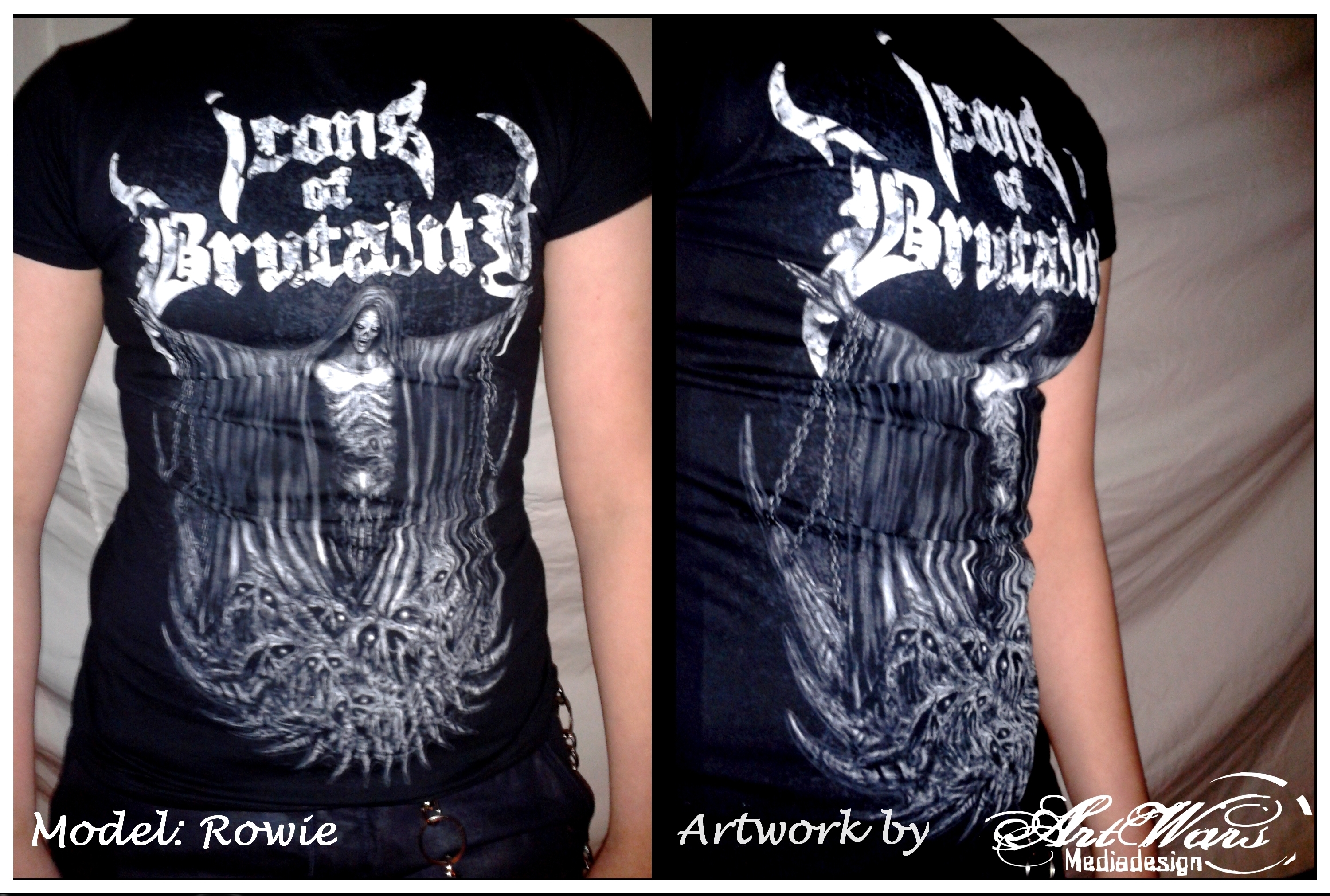 New shirts available in February 2014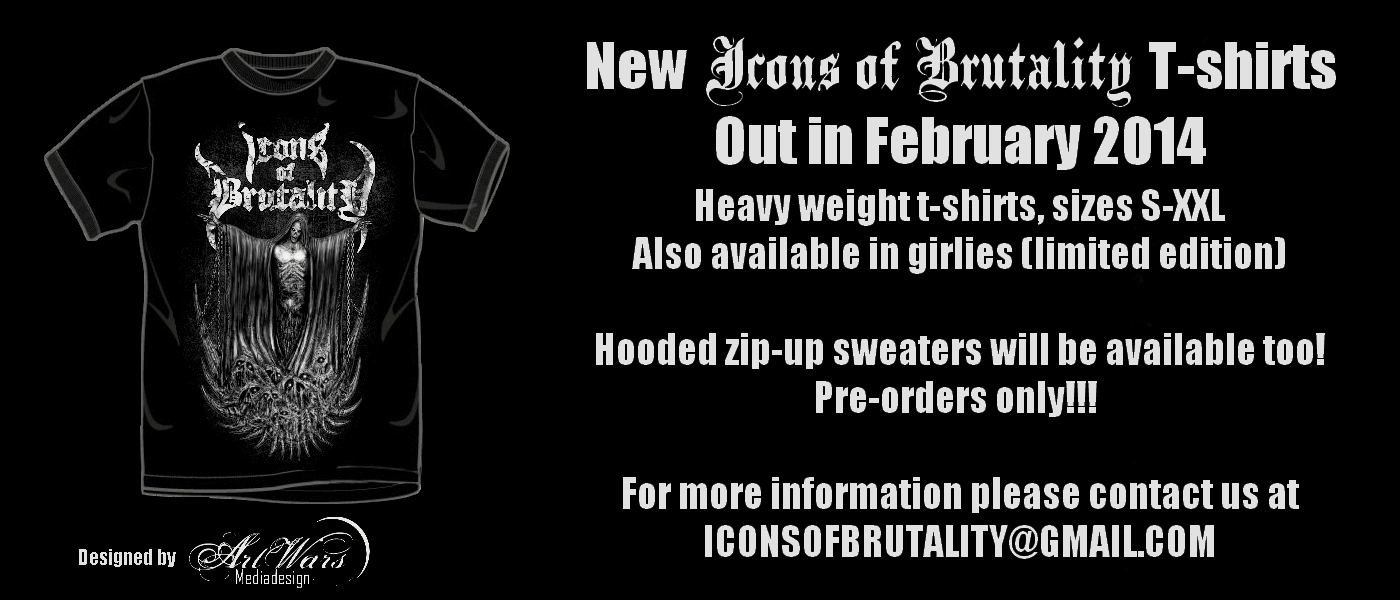 Waves of Metal Festival was a blast
The brand new indoor festival in Hoogeveen (NL), Waves of Metal Festival, was sold out!!
About 230 visitors came to see bands like Threat Signal, Izegrim
de Landrakkers and of course headliner THE AGONIST. Icons of Brutality played in the afternoon,
the venue was already filled with about 150 visitors, so cool.
We did our thing, we blasted, crusted and ruled the audience.
And we also gave some fresh talent the change to show her skills. Druminatör Rowie,
16 years old, contributed her parts during the last song of the set, Built to Grind.

Icons of Brutality - Built to Grind (Waves of Metal 2013) with Rowie on drums


Mission accomplished: Bertofest and LWD Deathfest
Our gig at Bertofest went well. Wow, what an experience it is, playing in someones livingroom.
The audience were almost piled up each others, sweating their asses off.
They had fun, we had fun. And there was some kind of unicum, the first livingroom crowdsurfer has been spotted,
in a glimp we saw him moving above the heads of the audience.

And LWD Deathfest was a blast to. Although there were to many open spot in the pit,
we did our job, gave some hell and we moved forwards. Actually,
we moved earlier to our homebase than we planned
due to a sore throat of Jeunis. We all hope he will recover soon.

The last breeze of the summer
This summer almost comes to it's end. The festival-season will be ended soon
so we can prepare ourselves for a hot and steamy autumn. Several gigs yet has been confirmed.
We will play at the 6th of September in Leeuwarden at the LWD Deathfest,
a month later we will play in our hometown Hoogeveen at the Waves of Metalfest.
How do we mean, the festival-season comes to an end? It only has just begun...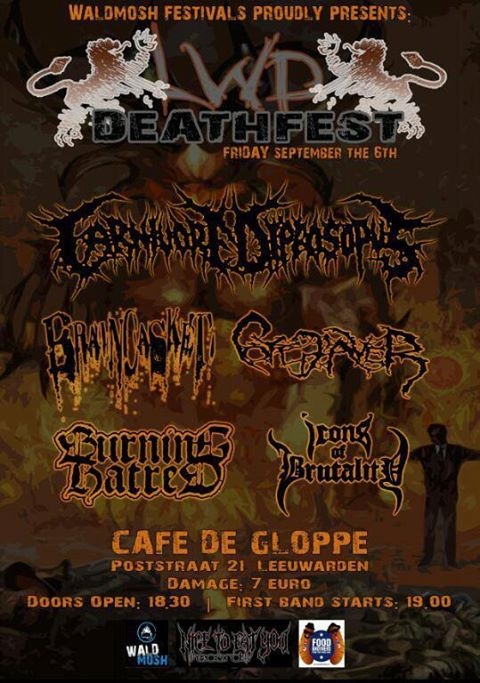 We wish you a heavy summer
The Icons will play just a couple of times this summer. We have had a good first half of 2013
and we have to prepare ourselves for our autumn-campagne.
We will play for the Waves of Metalfest in hometown Hoogeveen
and besides that there are more nice shows to be announced very soon. But for now, enjoy the summer,
maybe we see each others at some metalfestivals. Cheers!
Icons of Brutality opens for EXHUMED
Icons of Brutality will play a the 17th of June in JV Cerberus, Hengelo.
Head act of this night is American Goregrinders EXHUMED. Together with COTE D'AVER and BURNING HATRED,
the Icons will provide in a brutal party.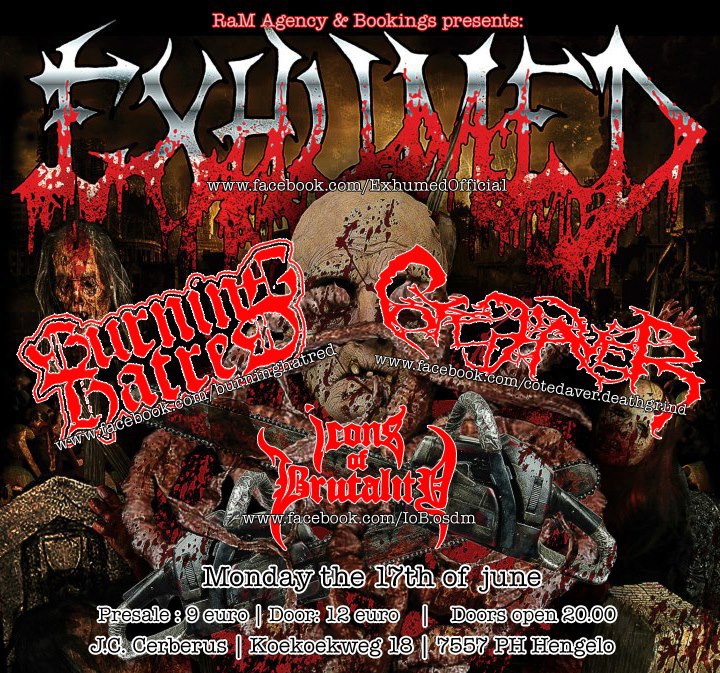 May 18th, Death Metal in Asgard
Saturday the 18th of May we will perform in Rockcafé Asgard, Beverwijk (NL). We will play with Erebus and Visionary666.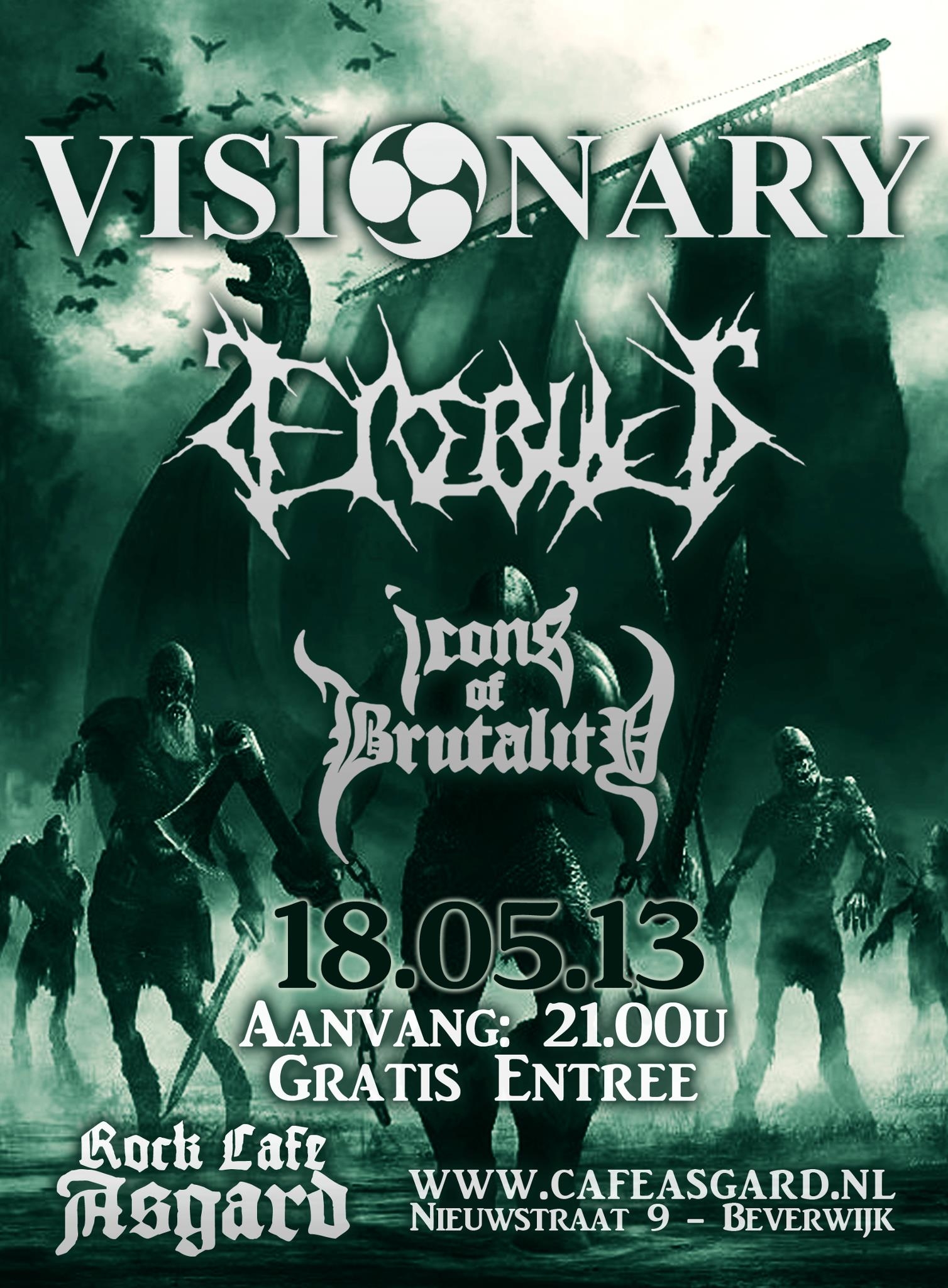 Video interview for The Core of Brutality
We were asked to do an interview for the Core of Brutality . We wanted to do something different so we decided to film the interview.
Our guitar man Jeunis did some editing and voila, this is the result:
Live at Café Sodom
Icons of Brutality will replace dutch OSDM-veterans Death Squad.
The Icons will performe their skills live in café Sodom which lies in Tongeren Belgium.
This will be the first gig outside the Netherlands for the Brutal Bastards. Headliner of this evening
is Torturerama, Belgian OSDM-pride and our friends of Entrapment.
This show is scheduled at Friday the 22nd of March 2013.
Reviews
Our brand new album has been reviewed by many media throughout Europe.
Most reviews are very positive and they state where we stand for:
It's nothing new, but it is brutal.
Check the Media-section for an overview.
Here's one, in Dutch, taken by Aardschok magazine.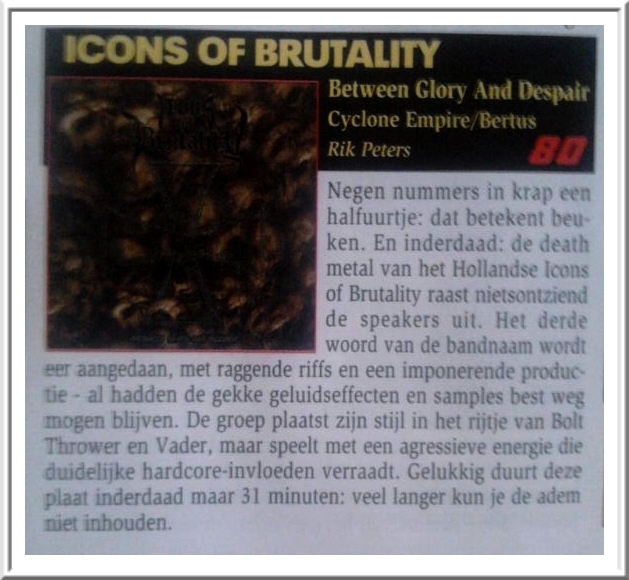 Signing news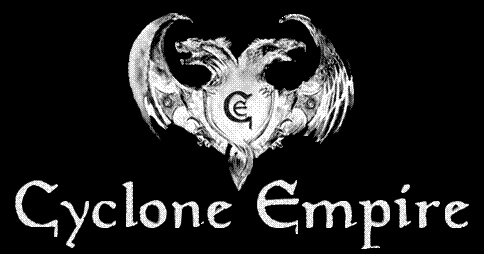 "We are very proud to announce that we have signed with German recordlabel Cyclone Empire.
Our recordings for our debutalbum were finished in 2012 and after contacting several labels,
we were very excited when Martin of Cyclone Empire contacted us.
Cyclone Empire has great bands on their label like Demiurg, Demonical, Onheil etc.
and we are very honoured to be a part of this family.
We believe this corporation could mean a lot to us and we are very thankfull
to Martin and the rest of the guys of the label to give us their trust
and the chance to develop ourselves and launch Icons Of Brutality to the world.
We hope 2013 will be a great year for us and looking forward to the release of our debut album 'Between Glory And Despair'
which appears, as it seems right now, on the 22nd of February.
Cheers to all of you and we hope to see you this year."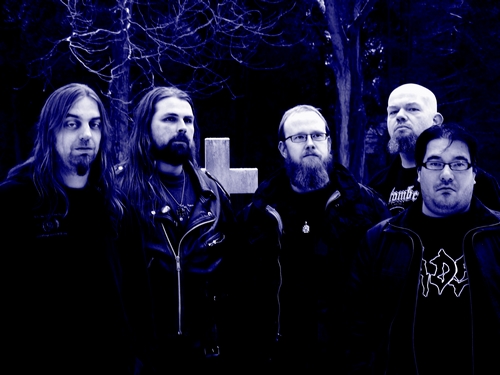 We also put three masterpieces online. This songs were taken from the Between Glory and Despair-album:
Built To Grind
Right Leg Solution
Sacred Days of Tyranny
ENJOY!